Considering studying at a leading university in Germany?
Germany has gained immense popularity as a coveted location for education. Around 45-48 universities in Germany are known as the finest to pursue a specialization in certain subjects.
The top-institutions in this country include both the older and younger institutions as ranked by the various trusted ranking authorities in the world such as Times Higher Education and QS World University Rankings.
These universities are spread all over the top cities of Germany. There is a facility to study in the English language for more than 500 degrees or subjects, you can easily find your subject of interest.
Why Germany is the most sought-after study destination?
The foremost reason why Germany is becoming the preferred country to study is the low amount of tuition fee. Though the private universities here are financed by the tuition received from the students, but for enrolling in the public university, one has to pay no tuition fee for master's and bachelor's degree courses.
This does not mean that the quality of education is compromised since the educations system in Germany is highly effective. For these reasons, the number of international students enrolling in universities keeps on increasing each year.
So if you are determined to get admission to one of the top universities in Germany, here are the best universities to choose from.
Technical University of Munich
The Technical University of Munich is reputed as amongst the best universities for research-oriented studies. Established in 1868, this university has over 40,000 students enrolled in its 15 academic departments with different faculties. Out of all the students enrolled, around 30% are international students.
The faculty provides the best teaching to make the students achieve their highest aspiration, the university believes in promoting the best talents. This university offers degree programs in different subjects such as Mechanical Engineering, Electrical, and Computer Engineering, Computer Science, Construction Geo Environment, Chemistry, Architecture, Physics, etc.
Ruprecht Karl University of Heidelberg
The Ruprecht Karl University of Heidelberg is placed on the 66th position of the world rank list of best institutions 2020, and it holds 3rd rank in Germany. This university offers teaching in several disciples and has been internationally recognized as a research-oriented teaching institution. The Ruprecht Karl University of Heidelberg has warm and welcoming surroundings and its teachings are aimed at widening the knowledge and skill base so they experience massive career growth.
The university makes sure to provide all the students with equal opportunities irrespective of their gender, social strata, or international background. This makes this university a diverse society of determined individuals. The degree offered in this university is Physics and Astronomy, Mathematics and Computer Science, Biosciences, Philosophy, Economics and Social Sciences, Theology, Law, Chemistry, Earth Science, and more.
LMU Munich
LMU (Ludwig Maximilian University of Munich) is the university that houses the maximum number of international students each year and is believed to be the second-largest student populace university in Germany. This university was formed in 1472 and is one of the oldest and prestigious universities in the country. The university emphasizes the studies of natural sciences and has been said to have developed prominent discoveries, researches, and innovations.
This university has associations with other leading 400 universities in the world, which add to the various benefits that students gain by studying here. LMU offers courses specializations in various fields such as Protestant Theology, Veterinary Medicine, Catholic Theology, Business Administration, Economics, History and the Arts, Law, Medicines, Psychology and Educational Sciences, etc.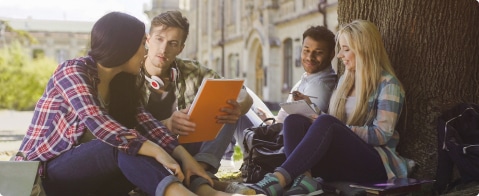 Humboldt University of Berlin
This is a well-known university with over 35,000 students its prestigious degree course, amongst which more than 5000 are from international origins. This university has a lot of professors, and teachers conducting significant researches. Students here experience the best quality teaching since 20% of the teaching staff belongs from different backgrounds of the world.
After learning from the Humboldt University of Berlin, students become highly skilled and proficient in their subject of study that opens a stream of opportunities for their career prospects. In this university, there are different degree programs in a wide variety of fields such as Life Sciences, Culture, Social Sciences and Education, Philosophy, Linguistics and Literature, Business and Economics, Mathematics and Natural Sciences, and many more.
Free University of Berlin
This university has the most diversified community and is regarded as a prominent university in science and teaching over the past years. The number of students enrolled in these esteemed institutions is 33,000 that are dispersed across the different departments of studying, out of this, 13% of international students are pursuing bachelors, while around 27% of international students are enrolled in the master's programs.
This university builds the strongest foundation for the career and job avenues for the students by giving them effective programmers that instill in them the much-required skills. The university shapes its students into beings that could well-manage the current society and its expectations. The various programs offered in this university are Philosophy and Humanities, History and Cultural Studies, Mathematics and Computer Science, Political and Social Sciences, Earth Sciences, Education and Psychology, Law, Physics, Veterinary Medicine, Business and Economics, and Medicine.
Eberhard Karls University of Tübingen
This university is considered an institute where monumental researches are carried out and efficacious teaching is practiced. The Eberhard Karls University of Tübingen is well recognized for its international courses and innovation in the different areas of studies. The university has over 27,000 students enrolled in its international courses and degree programs. Amongst the enrolled students, about 3700 are from foreign nations.
Students enjoy their studying endeavors in a welcoming environment with world-class facilities along with the teaching of brilliant staff. With the diverse category of students and the competitive environment, students learn skills that are needed to operate in the current world. The field of study offered in this university is Catholic Theology, Mathematics, and Natural Sciences, Law, Philosophy, etc.
There are various other reputable universities in Germany providing specialized degree programs. You can easily find the institute or your specific study interest at the most affordable cost of studying in the world.