If you are planning a trip to Germany, you might need a tourist visa. Germany has a strict procedure to allow any tourist inside the country. However, if you are aware of the proceedings it will be easy for you to secure a tourist visa to Germany. The architectural beauty and the rich culture of Germany attract millions of tourists every year. So, for the sake of security every tourist has to undergo the prescribed process of acquiring a Schengen tourism visa to Germany.
The advantages of a Schengen tourism visa are that you get to visit Germany plus 26 countries that are a member of Schengen states. Well, it might be possible that you don't even need a tourist visa for visiting Germany. If you belong to one of the 62 countries that have entered into a visa-free regime with Germany, then you will be welcomed in the country for periods shorter than ninety days within 6 months. Another case in which you will not require a visa is if you are a citizen of the Schengen states.
Well, for other countries the process of tourists' visas might seem a little lengthy but if the trip is fabulous then it's all worth it. So, let us find out what is the process through which you can get yourself Tourist Visa to Germany.
Step 1- Prepare The Documents
The first step in every important legal process is to bring together all the necessary documents. First of all, you will require a completely filled and signed application form with a declaration of the accuracy of the information, which you could download from the official website. Then the next to come to your national passport with at least two blank pages. It should not be older than 10 years and it should be in good condition.
You have to arrange a passport size photo as well it should be clicked recently so it is identical. You will not get a visa to Germany without Schengen Travel insurance. This document might be tricky to arrange but it is important. Your health insurance should provide you with a confirmation letter including the coverage of emergency medical treatment with a lower limit of 30000 euros. If you want to get a visa to Germany then you will have to plan the trip in advance.
The visa process will require your proof of accommodation. It could be anything from an invitation letter from your relative or even a hotel booking. Some other documents include proof of flight reservation, declaration of commitment, proof of financial means, a cover letter stating your reasons to visit Germany, proof of civil status, driver's license, and no-objection certificate from your employer or education institute. In case you are a minor, you will require the consent letter from your parents, the application form duly signed by the parent, and a copy of the data page from the passport of your parents.
Step 2- Find A Suitable Office To Apply For The Visa.
You have three options to choose from- The German embassy, The German consulate, and the Visa center. You can locate all these offices online and find the nearest to your house.
Step 3- Make An Interview Appointment.
Remember you have to be quick. You can not apply for your visa to Germany if there are less than 3 weeks left for your trip. And also don't be in too much hurry because you can not apply anytime before 6 months from the planned trip.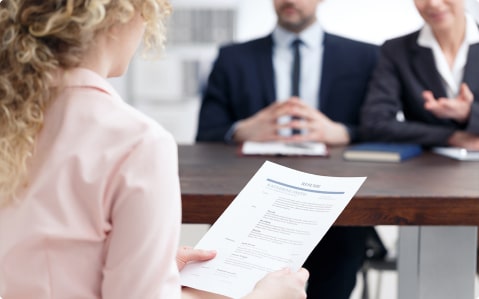 Step 4- Clear The Visa Fee
After applying you will be asked for a visa fee. You can appear for the interview only after paying this fee. Two important things to remember about visa fee is that-
1. The visa fee will not be reimbursed if your visa is rejected.
2. There are special categories that don't need to give the visa fee at all or get some special discount.
So, do your research before paying the fee maybe you will not be required to pay after all. There is no fixed visa fee. It changes according to time and conditions so check according to your plans.
Step 5- Kill The Interview.
This s the time when you will require your documents handy. Your interview can take somewhere from 20-30 minutes. There is nothing to stress about. The interview will just ask you about your trip to Germany. Try to be as honest as possible and you will have a greater chance to get your visa.
Step 6- Pass The Processing Period.
The visa processing takes a minimum of 10 days. So, do not panic if it been a week since your interview and you haven't heard from the embassy yet. Just relax and wait for the response.
Step 7- Enjoy The Visa Sticker On Your Passport.
If your Germany visa is approved, then you could travel across Germany for a maximum of 3 months and enjoy the rich culture.
Also, remember to apply on time! the authorities require at least 3 weeks. In case of denial, you can always write a letter of appeal for rejection addressed to the German embassy. If your visa is denied then ensure to get the German health insurance canceled and get the required refund.
It is a 7 step process in which the most important and lengthy one is collecting all the required documents. Research thoroughly and check your documents twice before applying. You don't want your visa to be rejected just because your passport size photo was 4 years older. Acquiring a Tourist Schengen visa to Germany is quite a task but if you are well prepared it won't take too much effort. People often get their visas rejected because they got nervous in the interview. To ensure that this doesn't happen plan your trip in advance and be ready to answer any question about your trip. There is nothing to worry about all you have to do is tell about how you are going to enjoy your trip to Germany.